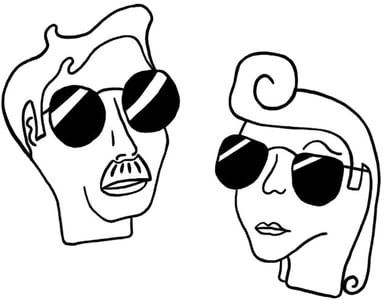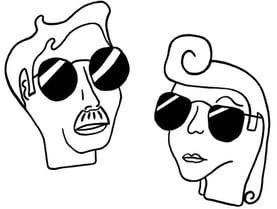 Gem Room Games is Kali Lawrie & Dan Phipps, a game design team making weirder, funnier, and faster games and tools since 2017.
Kali has been a ballerina, Shakespearian actor, internationally featured textiles artist, and archivist for the University of California. She contributes writing, editing, art, layout, project management, and daily operations to Gem Room Games.
In past lives Dan has been a school bus driver, emergency room janitor, employed by the Tblisi Department of Tourism, and professionally told rocket scientists how to store their records. He prefers to spend his time making games.
Together they're an award-winning design team bringing you tabletop roleplaying games they'd like to play themselves. Awards and accolades include: The Awards winners (Dukk Börg, 2022), Plus One Exp Favorite Game of 2022 (9 Lives to Valhalla), Bell of Lost Souls Five Favorite TTRPGS of 2021 (Dukk Börg), and Sprinties Best TTRPG of all time (so far) winners (High Magic Lowlives, 2021).
Come hang out with us on the GRG discord!
Here are some quotes about us!
"they're great"
"wow"
"super gamers"